Beethoven's Ninth
—Orfeó Català & Orquestra Simfònica del Vallès
Description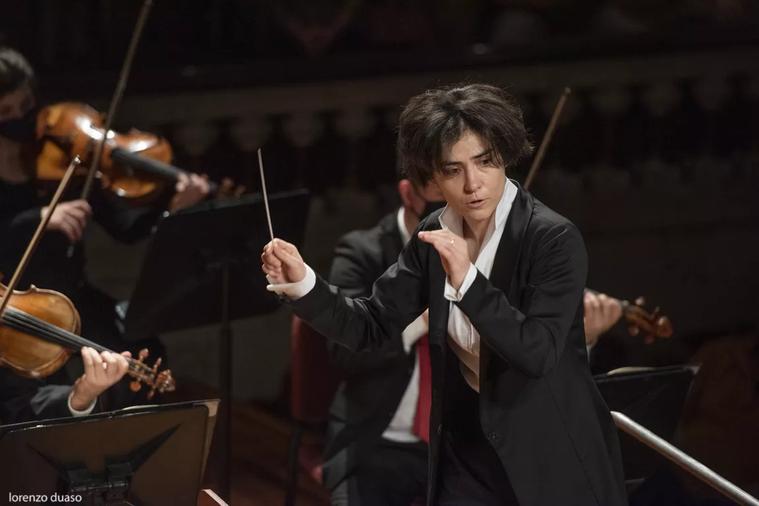 Performers
María Hinojosa, soprano
Marta Valero, mezzo
Marc Sala, tenor
Josep-Ramón Olivé, baritone
Orfeó Català (Pablo Larraz, director)
Orquestra Simfònica del Vallès
Marzena Diakun, conductor
Program
C. Shaw: Music in common time
L. van Beethoven: Symphony no. 9, "Coral"
Details
At the gates of the bicentennial of Beethoven's Ninth Symphony, "Choral", we want to raise a new song of jewel to the world. Freude! The well-known work of the genius from Bonn will make us vibrate again to close the season, this time under the baton of the magnificent Marzena Diakun, artistic director and head of the Madrid Community Orchestra and Choir. Diakun presents us with a fresh and committed version, rich in nuances and gestated in the choir of Europe where she is from.
A great opportunity to let yourself be enveloped by the most fraternal and hopeful spirit. The Orfeó Català will unite the songs to give voice to the much-needed Hymn of Joy by Friedrich von Schiller, an absolute emblem. María Hinojosa, Marta Valero, Marc Sala and Josep-Ramón Olivé will also be part of the musical proposal together with the OSV.
Let yourself be seduced by this wonderful community work!