Prom 44: Belshazzar's Feast
Orfeó Catala & Cor Jove de l'Orfeó Català
Description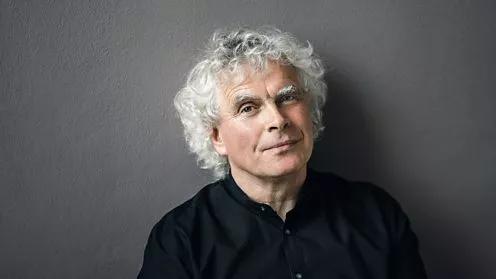 Performers
Gerald Finley, baritone
Orfeó Català (Simon Halsey, director)
Cor Jove de l'Orfeó Català (Esteve Nabona, director)
London Symphony Chorus
London Symphony Orchestra
Sir Simon Rattle, conductor
Program
Ch. Koechlin: Les bandar-log
E. Varèse: Amériques (original version,1921)
W. Walton: Belshazzar's Feast
Details
Sir Simon Rattle conducts a concert of sonic spectacle, bringing one of the great English oratorios together with an American orchestral classic.
Walton's choral masterpiece Belshazzar's Feast gets the Proms treatment with a 300-strong choir and Canadian baritone Gerald Finley as soloist.
More than 10 percussionists are needed to bring Varese's Amériques – a celebration of the modern city in sound – to life, while Charles Koechlin's Jungle Book inspired Les bandar-log transports listeners to the primeval forest, where all the noise comes from the monkeys.