Vox Luminis, Freiburger Barockorchester & Meunier
—St Matthew Passion
Description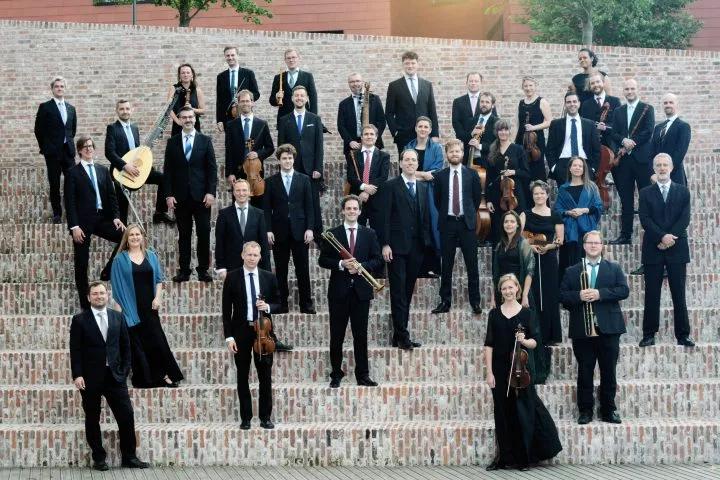 Performers
Cor Infantil de l'Orfeó Català (Glòria Coma i Pedrals, directora)
Vox Luminis
Freiburger Barockorchester
Lionel Meunier, conductor
Program
J. S. Bach: St. Matthew's Passion, BWV 244
Details
Vox Luminis and Freiburger Barockorchester are possibly two of the most important choral and orchestral ensembles in the world in terms of Baroque music. Conducted by Lionel Meunier, they will perform the most monumental musical work in history. A combination that is difficult to beat. 
Bach's St. Matthew Passion is a spiritual testament that has been consecrated as an Easter mainstay for several generations. It has kept its place at the Palau since it was performed on stage for the first time in Spain more than a century ago. It is an iconic piece, perhaps even the foundation of the Orfeó Català, and the choir brings together a faithful audience year after year that always ends up believing in its significance. An extraordinary musical journey that allows us to reflect on redemption, struggle and defiance, betrayal and forgiveness, love and sacrifice, compassion and pity. A cornerstone of Western culture and our heritage. 
To speak of the St. Matthew Passion is also to speak of how early music was revived; after Bach's death, the work had fallen into oblivion. It was the composer and conductor Felix Mendelssohn who recovered the Passion in 1829, conducting a shortened version that was adapted to the aesthetic tastes of the time. The reinterpretation of the piece sparked a great interest in studying Bach's works. In Catalonia, this renewed appreciation took place more than a century ago at the Palau de la Música Catalana.